Trace Chemotherapy Waste Disposal
Chemotherapy generates some of the most hazardous waste in the medical industry, so when it comes to medical waste disposal, healthcare providers that manage chemotherapy will find that it is a critical aspect of their healthcare waste management plan. Waste Medic helps you dispose of your chemotherapy waste cost effectively, efficiently and most importantly – within compliance.

When it comes to chemotherapy treatments, chemotherapy or trace chemotherapy waste is produced during the preparation of or administration of chemotherapy, but not all waste comes into contact with the actual chemotherapy drug. So how are these items segregated?
Trace chemotherapy waste can include IV tubing, medicine bags, vials, or any part of the tubing and needle system that delivers the chemotherapy drug to a patient. However, personal protective equipment (PPE), towels, wipes, and pads may come into contact with chemotherapy drugs as well, and proper disposal is mandatory. Chemotherapy wastes are defined as a hazardous waste by the EPA and are treated as medical waste through incineration.
Special containers designed for chemotherapy waste can help the segregation process. For example: sharps used in chemotherapy administration. In such situations, not all sharps containers are meant to contain all sharps waste.
Waste Medic makes it easier to segregate chemo waste from other waste streams with single use or reusable chemotherapy collectors and sharps containers in a variety of sizes. Some are designed for small quantity generators and small spaces. Some are disposable and others reusable. When it comes to different colored containers and tops to identify different waste streams.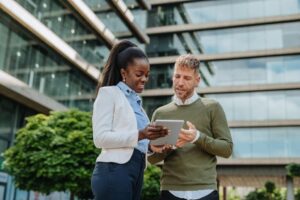 Now more than ever, businesses are under a microscope for their environmental, social and governance (ESG) efforts. Consumers and stakeholders expect the companies they support
Read More »
Request your no obligation quote.
The amount of medical waste generated varies from organization to organization, but a regular plan for waste disposal is critical. Waste Medic can help. Our expertise and reliable response to your consistent and emergency needs will ensure the safety of your staff, patients, the public, and the environment, while allowing you to focus on maintaining business operations.
Submit the Form
(Visited 271 times, 1 visits today)