Compliant Biohazardous Waste Disposal
Medical waste, is broadly classified as any item that comes into contact with body fluids. The Medical Waste Tracking Act of 1988 defines medical waste as "any solid waste that is generated in the diagnosis, treatment, or immunization of human beings or animals, in research pertaining thereto, or in the production or testing of biologicals. However, each state has unique requirements and definitions of medical waste.
Medical Waste Disposal
The definition of medical waste includes, but is not limited to: wastes generated by hospitalized patients who are isolated to protect others from communicable diseases; cultures and stocks of infectious agents, including specimen cultures from medical and pathological laboratories, cultures and stocks of infectious agents from research and industrial laboratories, wastes from the production of biologicals, discarded live and attenuated vaccines, and culture dishes and devices used to transfer, inoculate, and mix cultures; human blood and blood products such as serum, plasma, and other blood components; pathological wastes, such as tissues, organs, body parts and body fluids, that are removed during surgery and autopsy; discarded sharps  used in patient care or which have come in contact with infectious agents during use in medical, research or industrial laboratories.
Waste Medic provides reliable and cost-effective solutions nation-wide for a variety of medical waste needs… with no long-term contracts.
Trace Chemotherapy
Heath care facilities typically divide chemotherapy waste into two categories: bulk or trace. Bulk chemotherapy waste includes, but is not limited to: any chemotherapy waste that designates as RCRA hazardous waste or State-only dangerous waste, any non-empty containers of chemotherapy or any materials used to clean up a chemotherapy spill. Trace chemotherapy waste includes: any PPE or other materials that are not visibly contaminated or any empty chemotherapy containers that did not hold either a P-listed chemotherapy or a State-only extremely hazardous waste (EHW) for toxicity. Waste Medic collects and transports over a half a million pounds of chemotherapy waste per year. A Waste Medic expert will walk you through the steps needed to create an efficient, fully-compliant disposal program.
Are you not sure whether something should be treated as pathological waste or not? A Waste Medic expert will walk you through the steps needed to create an efficient, fully-compliant disposal program.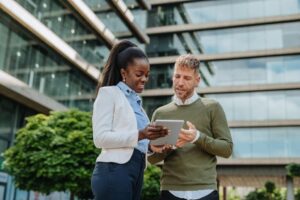 Now more than ever, businesses are under a microscope for their environmental, social and governance (ESG) efforts. Consumers and stakeholders expect the companies they support
Read More »
Request your no obligation quote.
The amount of medical waste generated varies from organization to organization, but a regular plan for waste disposal is critical. Waste Medic can help. Our expertise and reliable response to your consistent and emergency needs will ensure the safety of your staff, patients, the public, and the environment, while allowing you to focus on maintaining business operations.
Submit the Form
(Visited 944 times, 1 visits today)