A Reliable Healthcare Partnership
There has never been a more challenging time to lead, or work within a healthcare facility – we get it. With the ever changing-complexities, increased expenses and expanding demands placed on you and your team, you should never need to worry about the cost, reliability, or the customer service you receive from your medical waste service provider.
At Waste Medic, we pride ourselves on the fact that we keep our pricing fair, simple and transparent and our customer service accessible, friendly, and as responsive as you can get. It is because of this basic and honest approach that we have been one of the fastest growing medical waste management companies in the country since opening our doors nearly a decade ago.
We are humbled by our success and are thankful for the trust given to us by each location we serve. We would love the opportunity to learn about the unique needs of your operations to see if we can do the same for you.
Headquartered in Nashville, Waste Medic offers our full suite of services to over 2,000 healthcare facilities across Alabama, Georgia, Indiana, Kentucky, Louisiana, Mississippi, North Carolina, South Carolina, and Tennessee.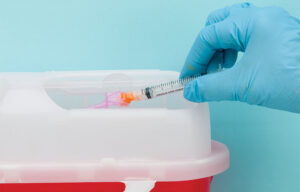 Arlington, VA — Hospital units that consistently follow standard safety precautions experience nearly 40% fewer needlesticks and other sharps injuries than other units, a new
Read More »
Request your no obligation quote.
The amount of medical waste generated varies from organization to organization, but a regular plan for waste disposal is critical. Waste Medic can help. Our expertise and reliable response to your consistent and emergency needs will ensure the safety of your staff, patients, the public, and the environment, while allowing you to focus on maintaining business operations.
Submit the Form
(Visited 1,384 times, 1 visits today)