A Powerful Portal for OSHA Compliance
Compatible with your desktop, tablet or mobile device, you can conveniently manage and protect your business anywhere, anytime. Our online portal allows you 24/7 access to all your compliance documents including: Training: Bloodborne Pathogens, HIPAA, DoT, Hazcom, PPE and more keeps your facility in full OSHA compliance. MSDS/SDS: Millions of Material Safety Data Sheets are available. Safety Plan Builder: Create and maintain all four OSHA required safety plans. Safety Audits: Conduct over 75 different safety audits on your facility. OSHA Log 300: Create and maintain the employee injury log. Regulations: All 225,000 Federal Regulations, updated monthly. ICD-10: Look up any of the current ICD-10 codes. Infectious Control Center: Review current topics on dealing with highly infectious patients and waste. Electronic Manifest Storage: Instant online access to a customer's electronic medical waste manifests. Are you aware that OSHA could fine you up to $7K each non-compliant item on their checklist? Have you conducted your own workplace OSHA audit? Manifest Access
Waste Medic makes compliance simple by offering online access to your Medical Waste Manifests – 24 hours a day through our online portal. Simply log-in with your username and password to gain access to your collected medical waste driver manifests to keep you fully compliant. It's easy to click and view individual documents or download them all for easy reference.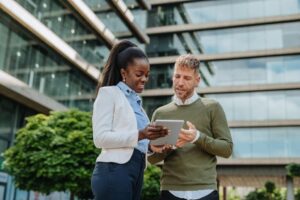 Now more than ever, businesses are under a microscope for their environmental, social and governance (ESG) efforts. Consumers and stakeholders expect the companies they support
Read More »
Request your no obligation quote.
The amount of medical waste generated varies from organization to organization, but a regular plan for waste disposal is critical. Waste Medic can help. Our expertise and reliable response to your consistent and emergency needs will ensure the safety of your staff, patients, the public, and the environment, while allowing you to focus on maintaining business operations.
Submit the Form
(Visited 629 times, 1 visits today)