Medical Waste & Compliance Services
Waste Medic, LLC provides compliant transportation, treatment and disposal of regulated medical waste (RMW) in accordance with all laws and regulations at competitive and fair pricing.
We rely on our specialists to evaluate your current service and identify measures to control your medical waste disposal cost. Our success is built upon strong relationships with our clients. Simply stated… our clients are our number one priority. Waste Medic's commitment to customer service, compliance and safety leaves our clients protected and confident. Waste Medic owns and operates their own fleet, ensuring that your medical waste disposal needs are always met on-time and within budget.
It is imperative that all medical waste materials are segregated at the point of generation, appropriately treated and properly disposed of. Our industry experts work with you to create safe, responsible and customized programs including: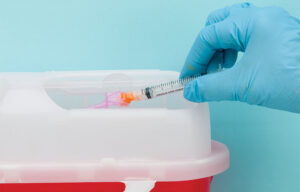 Arlington, VA — Hospital units that consistently follow standard safety precautions experience nearly 40% fewer needlesticks and other sharps injuries than other units, a new
Read More »
Request your no obligation quote.
The amount of medical waste generated varies from organization to organization, but a regular plan for waste disposal is critical. Waste Medic can help. Our expertise and reliable response to your consistent and emergency needs will ensure the safety of your staff, patients, the public, and the environment, while allowing you to focus on maintaining business operations.
Submit the Form
(Visited 2,038 times, 2 visits today)