Hundreds of thousands of accidental needle sticks and sharps injuries occur each year in the Unites States. Safe handling of medical sharps and needles is an important safety consideration for your facilities' employees and community. Loose used needles thrown illegally into trash containers and bags expose waste management teams to potential injury and occupational exposure to blood borne pathogens.
This illegal disposal of used needles and syringes could potentially result in the transmission of serious blood borne illnesses such as HIV, Hepatitis B and viral hemorrhagic fevers. Sharps are defined as objects or devices that have been used in patient care, medical, research or industrial laboratories. Sharps can be glass, metal or plastic with rigid corners, sharp edges or protruding pieces that can slice, scrape or pierce the skin. Some of the primary examples of sharps include: acupuncture needles, blood vials, capillary tubes, culture dishes, dental wires, lancets, needles, pipettes, root canal files, scalpel blades, suture needles, syringes and trauma waste.
When disposing sharps, it is vital to ensure that you are compliant with local, state, and federal laws. Medical waste disposal, needles, syringes and used medical sharps should be collected, stored and shipped in puncture proof, leak proof containers and bags that are color coded (red), labeled and tagged as medical waste. Waste Medic offers a wide variety sharps disposal containers in a range of sizes and styles to suit the needs of any organization.
Waste Medic will transport your filled containers for safe and secure disposal with one of our programs: 
Small Quantity Generators (SQG)
Don't get roped into an expensive, unnecessary sharps mail-back program. At Waste Medic, we own our fleet, and that allows us to pick-up and dispose of your sharps in a compliant, cost-effective manner.
Large Quantity Generators (LQG)
Waste Medic will provide your facility with skilled, professional technicians who will monitor your facility's sharps containers. They will be responsible for identifying full containers and replacing them with empty containers. Our reusable sharps container system eliminates risk of container-related sharps injury and minimizes the impact on the environment.
Are you paying for a costly sharps mail-back program? Contact us for a no obligation quote an optimize how you manage sharps disposal.
A Reliable Healthcare Partnership
Our success is built upon strong relationships with our clients. Simply stated… our clients are our number one priority. Headquartered in Nashville, Waste Medic offers our full suite of services to over 2,000 healthcare facilities across Alabama, Georgia, Indiana, Kentucky, Louisiana, Mississippi, North Carolina, South Carolina, and Tennessee.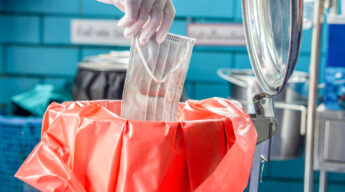 By understanding what goes into red trash bags and what doesn't, we contribute to a safer, cleaner world for everyone.
Read More →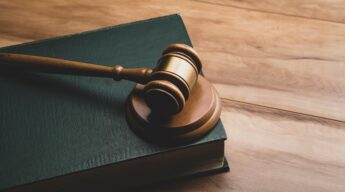 Curtis Bay Energy, the owner and operator of a medical waste incinerator facility in Baltimore, has pleaded guilty to charges related to the insufficient treatment and improper handling of special medical waste and the operation and concealment of an unpermitted…
Read More →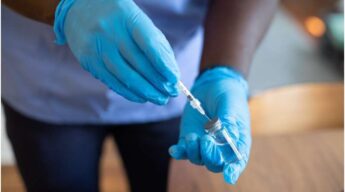 New data published in the American Journal of Infection Control (AJIC) provide the first published evidence that a positive safety climate and adherence to standard precautions predict key health care–associated infection (HAI) and occupational health outcomes among patients and health…
Read More →
(Visited 8,591 times, 1 visits today)